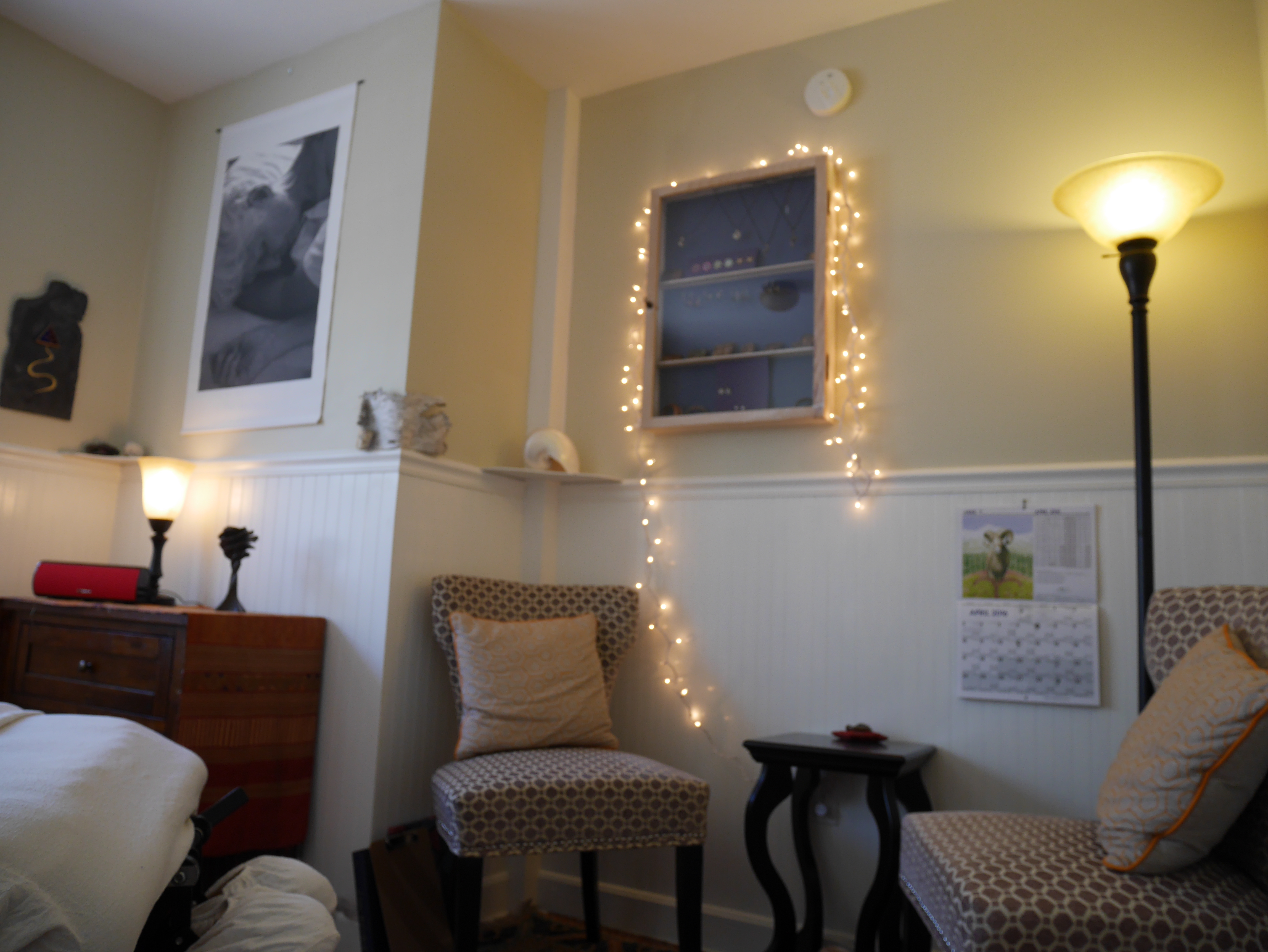 The first session of Phenomenal Touch™ Massage can take up to 2 hours. The intake form you fill out prior to the session will be the starting point to, hear your story as well as establish your comfort level and our boundaries. There is space for you to voice any expectations, goals and concerns.
I step out of the room while you undress to your comfort level and get under the sheets on the table. I will keep you covered during the massage, just uncovering arms or legs being massaged.
We work on the massage table listening to your body's story, finding spaciousness in tight areas; discovering how your muscles like to be stretched and moved and what feels nurturing and restful. There is no set routine, each session is based on where you are at the moment and what your goals and needs are.
After the massage I will step out and you can observe the changes in your body. When you are dressed you open the door for me to come back in, so we can have a short check in and see what felt great and if there was anything that felt challenging. This is a good time to reschedule your next session. For future sessions it is actually nice to prepay and pre schedule a number of sessions, so you don't have to deal with logistics after your massage.
Call to set up your first session 207-542-4285